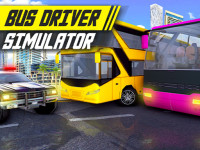 Welcome to Bus Driver Simulator, a fun simulation game. The game has two playable modes: Campaign Mode and Multiplayer Mode. To begin, you can play in Campaign Mode, where there are many levels to complete and rewards to be had. For the Multiplayer Mode, you'll need coins.
For bus control, a solid steering wheel is required. With graphics of the highest quality, travel across diverse terrains. Cross multiple terrains and surmount difficulties. This bus simulator offers hours of nonstop enjoyment. Drive with extreme caution because you must still transport the passengers to the correct location. Begin playing!
How to play
Use WASD to operate the bus.