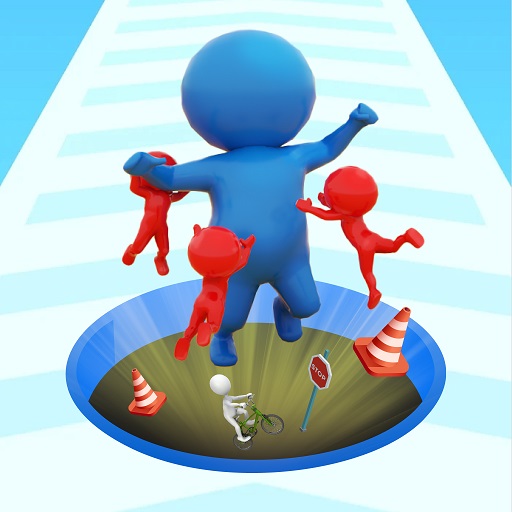 Epic Hole Runner is a stickman board game that is different from others. The player must eat as many valuable items as possible to move up in levels and get more points.
You will walk along a path that has random things on it. With every bite you eat, you'll get bigger. This game will be even better than you thought it would be.
Barrels that are red can be dangerous and even explode. Also, the size of black holes shrinks. You should stay away from these black holes and pay more attention to the bigger green bins instead. You can get bigger with their help. The goal of each level is to get the highest possible score by making the hole as big as you can before moving on to the next.
Don't waste your time trying to do things that are out of your league. You should focus on things that are smaller, easier to swallow, and easier to handle. When you open green crates, your size will grow. This will let you get more points and bigger items. By going further, you can get extra gold bars or diamonds.
How to play
Use the mouse to move around.