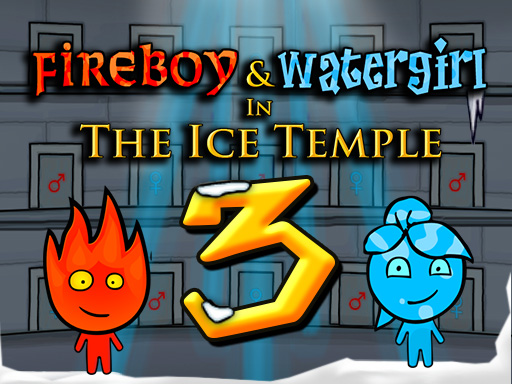 In the platform game Fireboy and Watergirl 3 Ice Temple, Fireboy and Watergirl go to the cold Antarctic to explore a temple. Explore the frozen interior of the ice temple and solve difficult puzzles. For the first time, the firefighter has to deal with freezing ice and what it means.
The version we are looking at is different in a few ways. There are piles of snow and patches of ice all over the temple. The snow and ice make the two heroes feel different things. The water girl's feet were frozen in the snow, so she couldn't move slowly. This makes it easy for her to climb up slippery slopes.
Fireboy is very good at moving on ice. Fireboy is fast, but his feet always slip, so he can't climb snowy hills like Watergirl can. No character can jump over ice or snow, so keep that in mind. Use the unique strengths of each character to get through all 36 levels. Have fun!
How to play
Use A, W, and D to move Watergirl.
To move the fireboy, use the arrow keys.