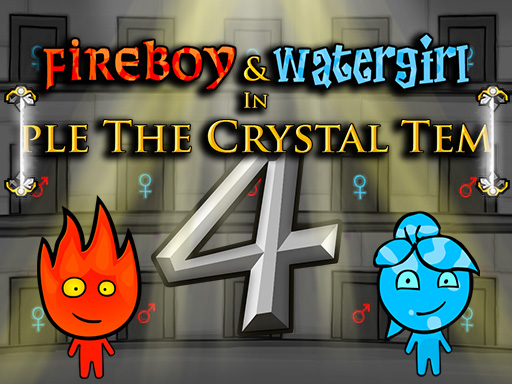 Fireboy and Watergirl 4 Crystal Temple is a Fireboy and Watergirl platformer game. Assist Fireboy and Watergirl in locating a temple with crystal-powered magical portals. To transfer heroes across levels, you must activate portals. Locate red, blue, and white gems, then attempt to guide each hero to the correct exit.
Test your skills across 38 unique levels! Two heroes must collaborate to solve each puzzle step. Use levers and buttons to unlock doors, elevators, and crystal gates. Certain buttons must be pressed to maintain the fan's operation and the pedestal's position.
Moreover, each level has its own set of objectives. If you reach the end of the level but do not complete all the achievements, the gems will turn orange. Once you have successfully completed a stage, the gems will turn green.
Explore additional titles in the Fireboy and Watergirl series.
The highlights
Dual-player game
There are 38 distinct level features
Two characters with distinct skills
How to play
Fireboy controls
Left or right arrow to move
Up arrow to jump
Watergirl controls