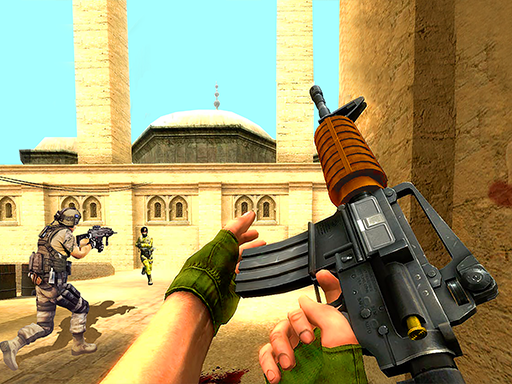 FPS Assault Shooter (3D Shooting Game) is a challenging video game. It is now time to engage in a competitive shooting match using cutting-edge weaponry.
You should immediately begin engaging in combat with the adversary using your weapon. You can upgrade your existing weaponry to make it more effective. You'll have the opportunity to showcase your expertise by achieving success in a number of challenging scripting objectives.
This video game features an original scenario in addition to a ranking and leveling system. You are also able to participate in other games, such as Count Speed 3D and Football Masters.
How to play
You can navigate using the WASD keypad or the arrow keys on your keyboard. To fire, you'll want to use the left mouse button. To aim, use the right mouse button. toss explosives using the G. H stands for Armor.