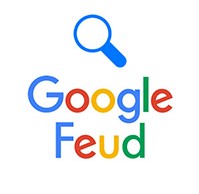 Google Feud is a game in which you must answer the following question: "How do I get Google to automatically complete the query?" Choose a category, look up the question, and then attempt to determine the most popular Google search terms. Each question is presented as a quiz with ten possible responses. There are three options available. So be careful!
This game requires you to guess the thoughts of others. Do you know what everyone is looking for? When attempting to determine what people are looking for, you will receive many answers that are awe-inspiring, enthralling, and enjoyable. Each person who correctly guesses is awarded between $1,000 and $9,000. There is a possibility of losing points if you make the same mistake three times.
Highlighted
There are numerous types to choose from.
There are numerous amusing and peculiar solutions.
It is easy to play but challenging to guess.
How to play
To play, use the mouse or tap the screen.