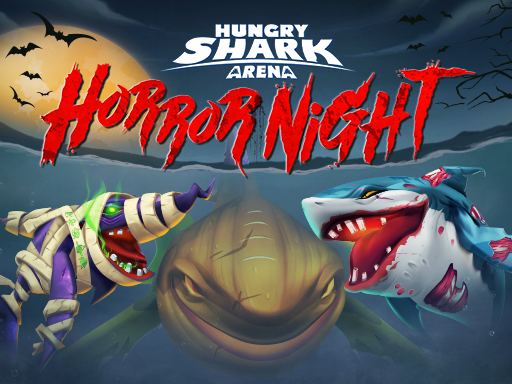 Incredible opportunities await you at Hungry Shark Arena Horror Night. Fights with sharks in the deep sea can be extremely dangerous.
The point is to make your shark stronger and more capable of hunting other sharks quickly. Take on the role of a fearsome marine predator! You can fight alone, but you risk attracting the attention of other species. You might end up as another species' dinner if you don't know how to defend yourself.
Feature
Be mindful of what you eat and focus on getting bigger.
Get paid and buy more sharks.
Brawlers, Hunters, and Chargers are the three primary categories of sharks.
How to play
To navigate, simply drag your cursor.