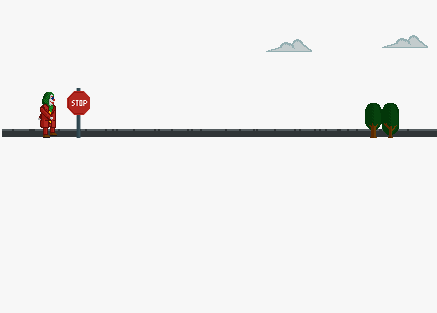 Joker T-Rex Dinosaur Game - a replica of the hidden game from Chrome offline mode with Joker graphics. This game was conceived with the movie Joker and the video game Dinosaur Game in mind. You will be required to flee through Gotham City in an effort to avoid being apprehended by the authorities. Along the way, you will come across a number of different things, including trees, trash cans, and even a boiler that is powered by coal. Jump or crouch depending on the situation to avoid collisions with these elements.
Although the main character's red clown costume and brightly colored hairstyle do not make you more noticeable, they do earn you some points. Maintain the highest level of focus that you can. You do not need to look back while you are running, and you do not have to pay attention to any stop signs as you go.
How to play
Jump up with the spacebar or up arrow (↑) and crouch on the down arrow (↓). Help Joker escape from the police.