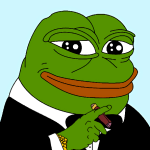 Make It Meme is a game where you can make your own memes using your own sense of humor and creativity. Those interested in playing together can do so by making their own private room and sending the link to their friends. You'll find a picture in your gaming room. What you need to do is come up with a catchy caption for that picture. You can then give your opinion on how good each meme is by rating and voting on them. The creator of the subtitle receives more points for each vote. The winner is the player who accumulates the most points.
Create memes with clever and persuasive phrases. Simple, right? There are three game modes in Make It Meme: Normal, Same Meme, and Relaxed. You should try out all the different modes and give us feedback on how you like them. Additionally, Bloxorz can help you relax.
How to play
To play, use the mouse and adhere to the on-screen instructions.