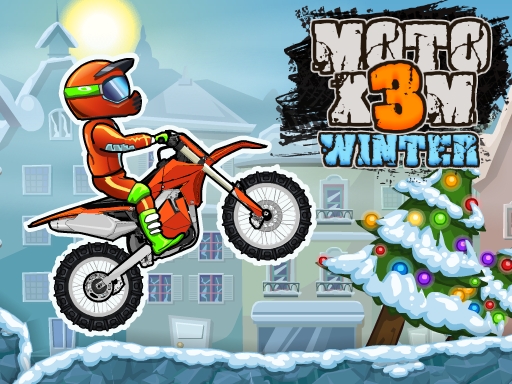 The Moto X3M Series includes the online winter bike racing game Moto X3M 4 Winter. The objective of the game is to help players navigate a maze filled with perilous obstacles and perform the craziest stunts possible.
The game takes you on a journey along an icy road with more than fifteen levels. This is when you enter a world covered in snow, dotted with pine trees, and filled with fashion. It is a simple game that anyone can play. The primary objective of the game, however, is to reach the finish line by utilizing various strategies.
Utilize your stunt bike to navigate numerous detours, ramps, and obstacles. To obtain the highest score, you must time your flips so as to avoid collisions. Using the arrow in the upper-left corner of the screen, you can easily restart the route if you encounter any problems.
How to play
W or up arrow to accelerate
S or down arrow to brake
A or left arrow to tilt left
D or right arrow to tilt right
Space bar to continue race