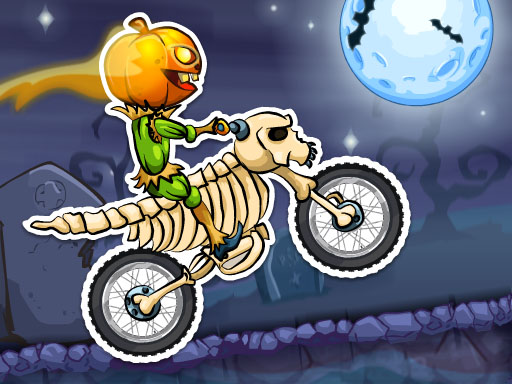 Use your Moto X3M to compete in the Moto X3M Spooky Land race. Take your motorcycle on tracks with Halloween-themed obstacles. You'll be able to get to the finish line without getting hurt.
The player with three stars will finish the game the fastest. Use all the skills you already have to finish quickly and earn three stars. You can use the hard-earned stars to buy new bikes and racers, like an elf riding on the road or a pumpkin on a motorcycle made of bones.
Featured
The most interesting and scary graphics and music for Halloween.
The tracks and traps are made with a lot of skill.
Every level has a new problem that is hard to solve.
How to play
Press W or the up arrow to speed up.
A/D or left/right arrows to tilt.