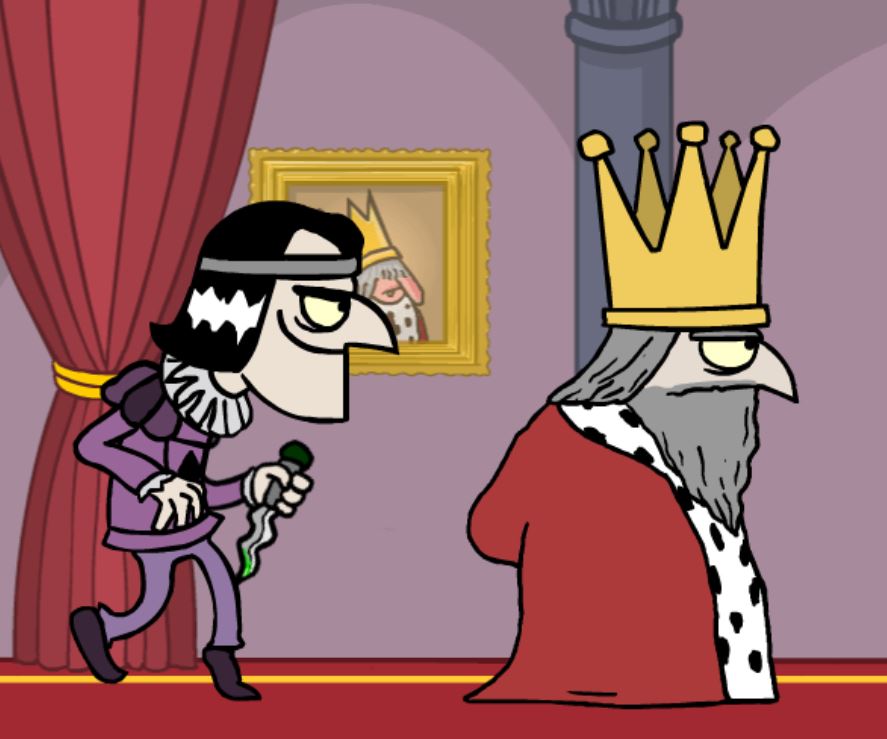 Murder is an assassination game whose novelty and drama entice players. Your objective is to ascend to the throne. Hide the knife behind your back and position yourself behind the monarch to await the ideal moment to assassinate him. You must be extremely patient and attentive to the king's movements. When the monarch is not looking at you, you must slowly walk behind him and place the knife behind his back.
The king has keen vision. If captured in combat, you will be arrested and incarcerated. After successfully assassinating the king, it is possible to don the king's robe and ascend to the throne. This game contains three distinct stages. In the first level, the protagonist is a former royal servant turned murderer. The second level will require you to avoid an always-behind servant. In the third level, a clown attempts to kill you. Each character has his or her own unique weapons and missions. Regardless of the individual, you must watch closely and act swiftly. If you enjoy this game, you can also continue to play Among Us and Subway Surfers.
How to play
Hold the SPACEBAR to attack, and press it to peek behind you.