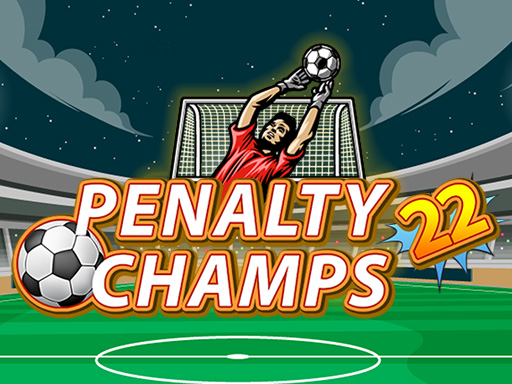 Penalty Champs 22: Make penalties for your team. Your decisions will determine whether the home team wins. Make sure you are precise when taking your shots!
It is easy, score more goals than your opponent. Pick your national team and shoot. Then defend the penalties to win the trophy. You will each take turns taking shots, adjusting your shot speed and height, and catching and releasing the ball. You can choose your favorite team among the 32 qualified teams for the 2022 World Cup, and then try to beat all your competitors. You can also play Football Masters and Penalty Kick Wiz!
Featured
Simple gameplay and vibrant graphics.
Reflexes can be improved by practicing.
There are 32 national teams available.
How to play
Triple-click when you kick the ball to determine the direction, height and strength.

Simply click once where you want the goalkeeper to land when defending.