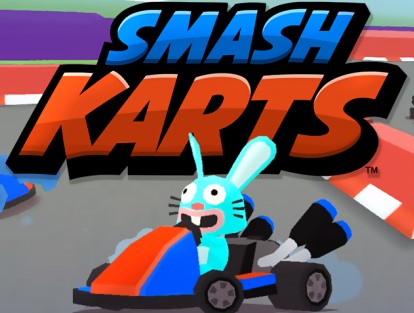 The racing game Smash Karts 3D is a battle royale. Take charge of your go-kart, pick up weapons, and knock out other karts to win. Learn how to use your vehicles and skills well enough to take on the challenge of going very fast. You can race against other karts, get weapons, and take them out.
The arena lasts for 3 minutes, and you can fight against the other players during that time. There are a lot of maps to choose from. You can gain XP by playing games with other people.
You can also smash your opponents into walls or other obstacles to slow them down. You can break up other players by shooting at them or just moving them out of the way. You will get more coins the more enemies you beat.
The game moves quickly. You can race like a car and fight your opponents with weapons. You can change your character, your kart, or your power-ups. You will race on a track that never ends. You can make your karts go faster by collecting coins and power-ups.
How to play
You can drive with the WASD or Arrow keys.
Space to shoot a gun.