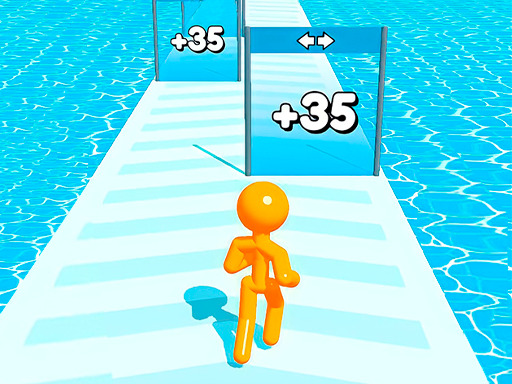 Are you a fan of video games that involve parkour? The game Tallman Run is a lot of fun. After going through the blue gate, both your height and width will be increased to their full potential, allowing you to quickly catch up to the robot. If you see a red door with a negative symbol or any other obstacle that could slow you down on your journey, you should avoid entering through it.
You will find that picking up additional gems along the way will be of great assistance to you. This light-hearted running game is highly engaging, and you shouldn't pass up the opportunity to play it.
How to play
Move left or right by dragging the mouse.