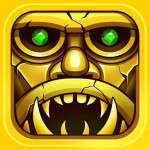 Tomb of the Mark 2 is an exceedingly interesting action adventure game in which you are tasked with exploring an old tomb that contains a treasure. You awaken in an ancient tomb with the purpose of completing quests, collecting keys and valuables, and avoiding obstacles and adversaries. Each of the 20 levels of play has its own set of dangers.
To proceed to higher levels, you must have a versatile action strategy that allows you to move, leap, and interact with items. You must collect keys and coins at the end of each journey. Try to acquire three stars after each level and equip the skills needed for the following level. Tomb of the Mark 2 is a fun platformer game that will keep you entertained.
You can also play more Temple Run 2: Jungle Fall and Fireboy and Watergirl 5 Elements if you enjoy interesting adventure games. Every game is fantastic; try it right now!
How to play
Use the arrow keys to move your character and the up arrow key to jump.
Use the spacebar to interact with objects.