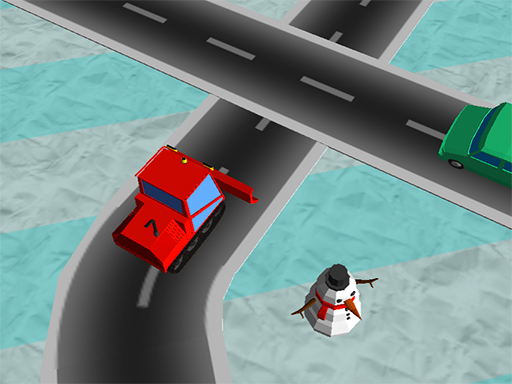 When playing Traffic Run Christmas, you must control the vehicle while avoiding other vehicles. The snow-covered road will present a challenge in terms of both car control and overcoming other obstacles. Try to complete all 30 levels in this version with a Christmas theme.
Your objective is to cross the finish line at all costs! Collecting candies while avoiding trains, moving candies, and all other traffic to complete missions and unlock new vehicles. It's very intriguing, isn't it? Why don't you continue to challenge yourself with Xmas Wheelie?
Feature
There are 30 distinct difficulty levels.
3D graphics with a colorful holiday motif.
Unlock nine distinct vehicles.
Simple to control and enjoyable.
How to play
Release the left mouse button to apply the brakes.

To release the brakes on touch devices, touch and hold the steering wheel.