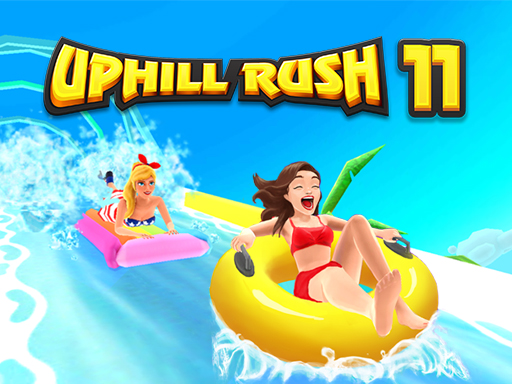 Prepare yourself for a thrilling trip in Uphill Rush 11! This is a game that includes a gigantic water slide that will push you to the brink of exhilaration. Players can pick between inflatable loops and jet skis to zip through tubes and perform daring jumps before plummeting into the lake.
Collecting more coins on the water slide will allow you to increase your character's abilities. For higher levels, you can improve your acceleration, speed, balance, and acceleration. Select one of the inflatable rings or additional goods, such as a jet ski. Utilize the vehicle of your choosing to race downhill to the finish line. Are you prepared to cross the finish line?
How to play
Use the arrow keys to maintain equilibrium. Once the lightning icon has been loaded, hitting the spacebar will activate acceleration.