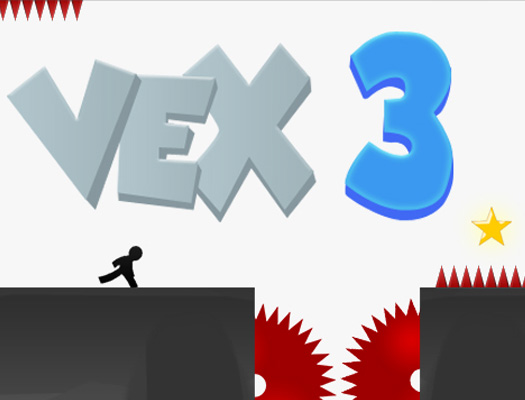 Vex 3 is a brand new story. The game has a lot of twists and turns, as well as risks and tools that you have to use at every level. Control the stickman and take over the whole world. Jump, run, and do anything else you can to get around obstacles.
Use the map to figure out what the next step should be. For each action, you have to figure out a puzzle to finish the stage. When you keep running into deadly traps, you'll need good timing and quick moves to stay alive. There are 10 levels to beat. The traps will get more complicated and hard to get through as you climb higher. This is the task for you! How high do you go? Tell us at what level you can pass!
How to play
To move, use the arrow keys or WASD.