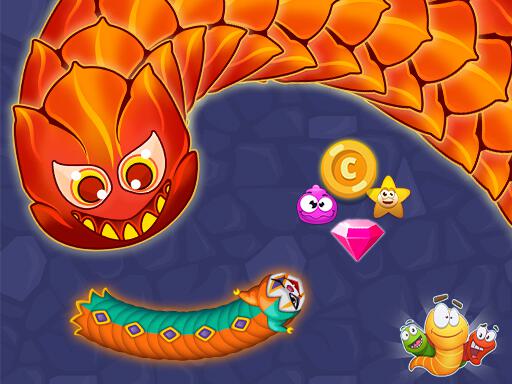 You can participate in Worm Hunt - Snake game iO zone to be the largest worm. For worms to mature, they must share space with other worms. To accelerate your development, eat and consume! Throughout the procedure, you'll encounter numerous monsters. Improve your talents to increase your chances of victory.
Hundreds of gamers from all over the world play the game. Play and earn a large number of points to claim your rewards. Let us strive to be the best player in this game!
Feature
Locate unique skins for your Worms.
You can enhance your skills, boost your skill gain benefits, and improve your skills.
You can choose between the classic and time modes. There are countless obstacles to overcome.
Unique presents and concealed occasions.
How to play
The mouse may be used to control the direction of your worm. The space bar will speed things up.