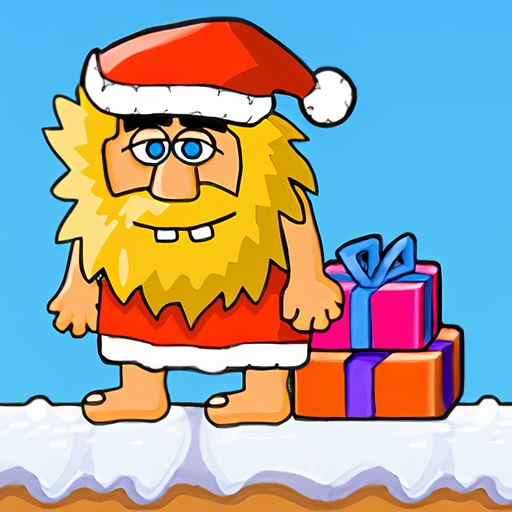 Enjoy Christmas while playing the game Adam and Eve Go Xmas. A game from the renowned Adam and Eve series. Adam should also collect all the gifts so that he and Eve can decorate the house and give gifts to everyone.
The objective of this game is to collect as many gift boxes as possible by circling the map and overcoming obstacles while solving puzzles. Adam, let's explore new lands! Focus on vines, keys, and elevators. It will assist you in ascending or locating an escape route. Adam will be injured by dangerous animals, so take care around them. Relax now!
How to play
Left and right arrow keys to navigate.

Use the up arrow to ascend ladders.