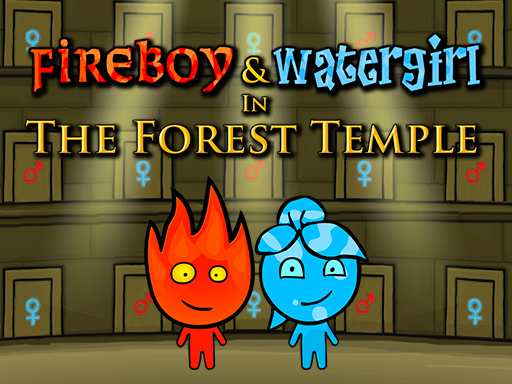 Fireboy and Watergirl 1 Forest Temple is a fun, imaginative, and thought-provoking two-player game. The first platformer in the Fireboy and Watergirl series. You must collect blue and red diamonds to activate the elevators that will carry the characters to the exit.
There are 32 levels in Forest Temple, and you get to play both roles while you explore and solve puzzles. Each stage calls for the coordinated efforts of two players, who are guided through the challenge by a lovable duo. You can get around problems by using ramps. Use the knobs and switches to adjust the settings.
When acquiring gems, Fireboy can only use red ones. However, while the lava's flames won't hurt him, a single splash from the nearby water could be fatal. Consider this to be Watergirl's polar opposite. The story of Watergirl is very different. Only blue diamonds are safe for her, and swimming pools pose no threat. However, stepping into lava can prove fatal. Toxic green puddles are lethal to both of them.
You can have a good time playing with either Fireboy and Watergirl.
How to play
Fireboy
Left and right arrow keys = move
Up arrow key = jump
Watergirl
AD = move
Up arrow key = jump