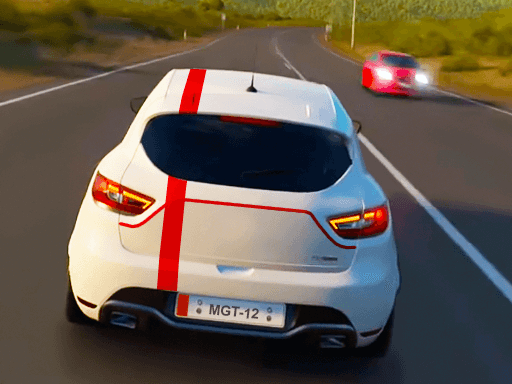 In Highway Racer 3D, your success or failure will depend on how quickly and accurately you can react. In this 3D racing game, you can do a lot of cool things. Pick a vehicle, customize its paint job and tires to your liking, and hone its handling, speed, and stopping power.
You have to drive as far as you can while avoiding other vehicles. Three additional game modes—speed bomb, one-way, and two-way—have been added to this edition. In each run, your reward in gold depends on how far you travel and any additional bonuses you receive. New cars or upgrades to your current vehicle's performance can be bought with gold. Act now!
The better-known games Racing Horizon and Traffic Tour are available to you. You will have more fun experiences!
Feature
Stunning 3D animations.
Rain, sunshine, and darkness are the three states of the weather.
Exciting four-way play options.
Whenever you want, you can trade in your vehicle.
Drive faster in response to police lights.
How to play
Hit W or the up arrow to advance quickly.
You can drive with the AD keys or the left and right arrows.
Space to use handbrake.