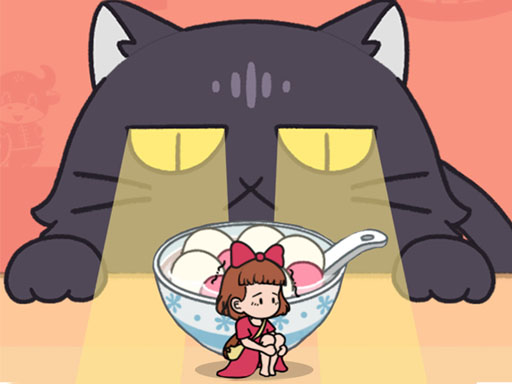 Kitten Hide And Seek is a hide-and-seek game that allows you to rescue the little girl from the giant cat. The challenge awaits, are you up to it?
It is main objective to help the little girl escape, get the props she needs, and avoid being caught by the kitten's search. She is about the same height as your thumb so she must be careful when sneaking into the kitchen.
The cat's bright, reflective laser eyes will scan the surface looking for little girls. You must make sure that the cat cannot see her. Be careful, because puddles filled with honey and oil can slow you down or cause slips. Save stars and coins to equip the girl's house.
How to play
To play, use the mouse. Click and Hold to stop hiding behind objects on the tabletop.
Mobile: CLICK and HOLD your finger to stop and crouch.