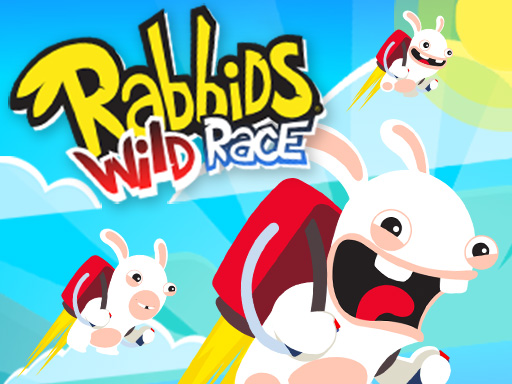 It's entertaining to play Rabbids Wild Race, an infinite racing and platforming game featuring Rabbids. Together, you can help the Rabbids overcome their obstacles and reach the finish line. You may navigate obstacles and other Rabbids by using your jet pack as well. To gather all the stars, you must beat other sneaky Rabbids and soar as high as you can.
The stars you collect may be used to unlock armor. For your next race, this armor will grant you one additional hit. Be on the alert for hostile Rabbids trying to murder participants with soldering irons and plasma cannons. It's time to battle and play more enjoyable games.
How to play
Use space or left-click to fly.