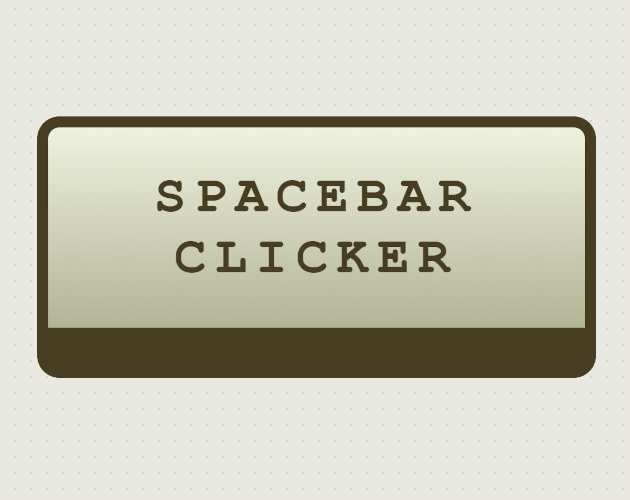 Do you want to try a game that doesn't require any brainstorming? Then try Spacebar Clicker right away! The game was designed to be simple and easy to play, allowing players to unwind. The game's rules are straightforward: you use your fingers' flexibility to repeatedly click on the spacebar. The game's appeal stems from the fact that you don't have to play constantly. You can play whenever you want, and the achievements are growing on a daily basis.
Spacebar Clicker is more than just clicking. It also features different increments and levels. Making an incredible accomplishment in your spare time is extremely appealing. Capybara Clicker behaves similarly! Simple without being monotonous. Have you tried them all yet? Tell us what you think of this game!
How to play
Simply left-click on the spacebar to start playing.