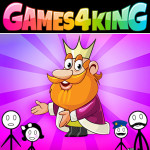 Participate in the exciting adventure game Stickman Home Escape, in which the stickman protagonist is trapped inside his own home and must discover a method to escape. Each of your selections will allow you to move to a new location on the map. Some will be correct, while others will lead to dead ends. Utilize all of your thinking skills to come up with the best answer. Isn't it tough to select the correct response? Pick an item to escape, but your options are restricted. Thus, consider again before making a decision. Each option is a fantastic find! In addition, you can also play more games like Unblock Cube 3D.
Feature
A puzzle game with an intriguing tale.
Several items can be unlocked using coins.
Coins can unlock many items.
Every option has an unexpected outcome.
How to play