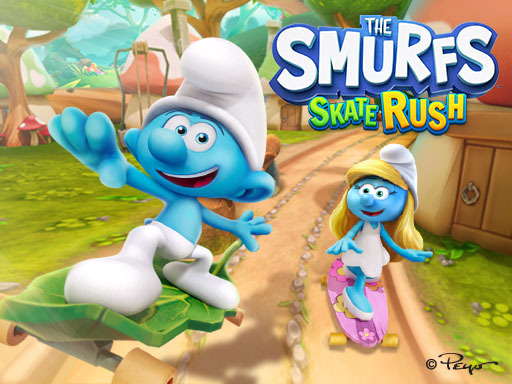 In The Smurfs Skate Rush, the evil wizard Gargamel and his pet cat Azrael are plotting to destroy the Smurf village. You have the option to take control of the Smurfs and use the skateboards to make your way away from your pursuers. To get through the enchanted gate and move on to the next level, you have to beat all of the challenges.
There will be a lot of obstacles for you to overcome, such as trees, cars, and wooden crates. You will need to improve your skills in order to prevail over all challenges. Gather more berries so that you can improve your skateboard. Unlock other characters, by collecting more icons. Time to play and play more games like Destroy the Stickman.
How to play
Make use of the mouse and the arrow keys to play.