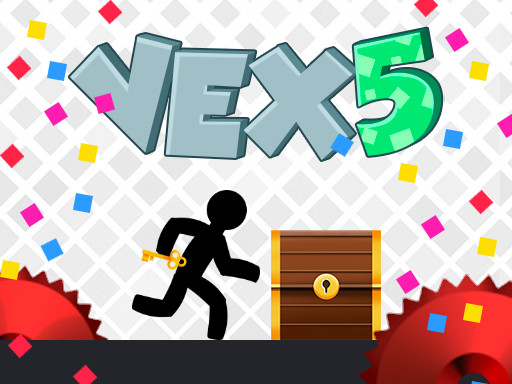 Stickman characters populate Vex 5, a 2D browser game. It also follows on from Vex 4 in some ways. There are deadly traps and devices hidden throughout each level. Can you find your way through this labyrinth?
It is necessary to run, jump, and crawl under the obstacles so as to avoid being killed by the traps or falling into the abyss. You have to keep your balance and not let yourself or your blocks or platforms slide off the screen. You must navigate around numerous hazards and traps. It's possible that you won't be successful until you keep trying.
Featured
There are numerous levels of difficulty.
stunning visuals and high-quality audio.
Playing this game can be very difficult but very rewarding.
How to play
To Move, use the Direction Pad (AD) or the Left/Right Arrows.
Use W or the up arrow to jump.
To stoop, press S or the down arrow.