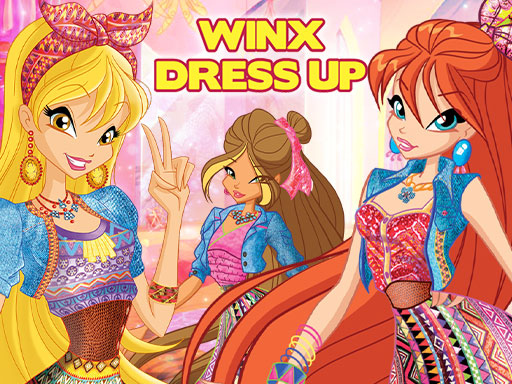 Playing Winx Club: Dress Up with girls is a good idea! It is your responsibility to dress trends and apply makeup. Create a collection of your own using six Winx Club members.
Choosing the primary content—skin tone, eye color, mouth shape, hairstyles, etc.—should come first. For each of those components, you can change the colors to suit your preferences. Classic color options are available, or you can get crazy and experiment!
Examine each item of clothing in the closet after that. Check out how they fit. Search all of the categories. Searching until you find the right match is worthwhile.
This is your chance to shine and prove to everyone that you are a style icon. Dress up the characters you like best with clothing and accessories. You can name it: ao dai, necklace, jeans, shoes, or sunglasses. You can also record your memories with photos!
How to play
You can choose different items by tapping or clicking them.