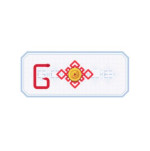 Welcome to Chinese New Year - Snake Game. A Google Games game made to celebrate the Lunar New Year 2013. This is a simple game you should not miss, with basic gameplay and the lively mood of a Chinese holiday. Move the snake and collect all chi prizes in 60 seconds. What is the total number of results that you have collected?
To achieve good points and progress to the next level, you must avoid firecrackers and collect traditional Chinese delicacies. Snakes may be moved anywhere without fear of hitting a wall or losing their tail. There aren't many regulations that require you to simply move to the location of the treasure. You can also play more Google Maps Snake if you enjoy snake games.
How to play
Use the arrow buttons to move.