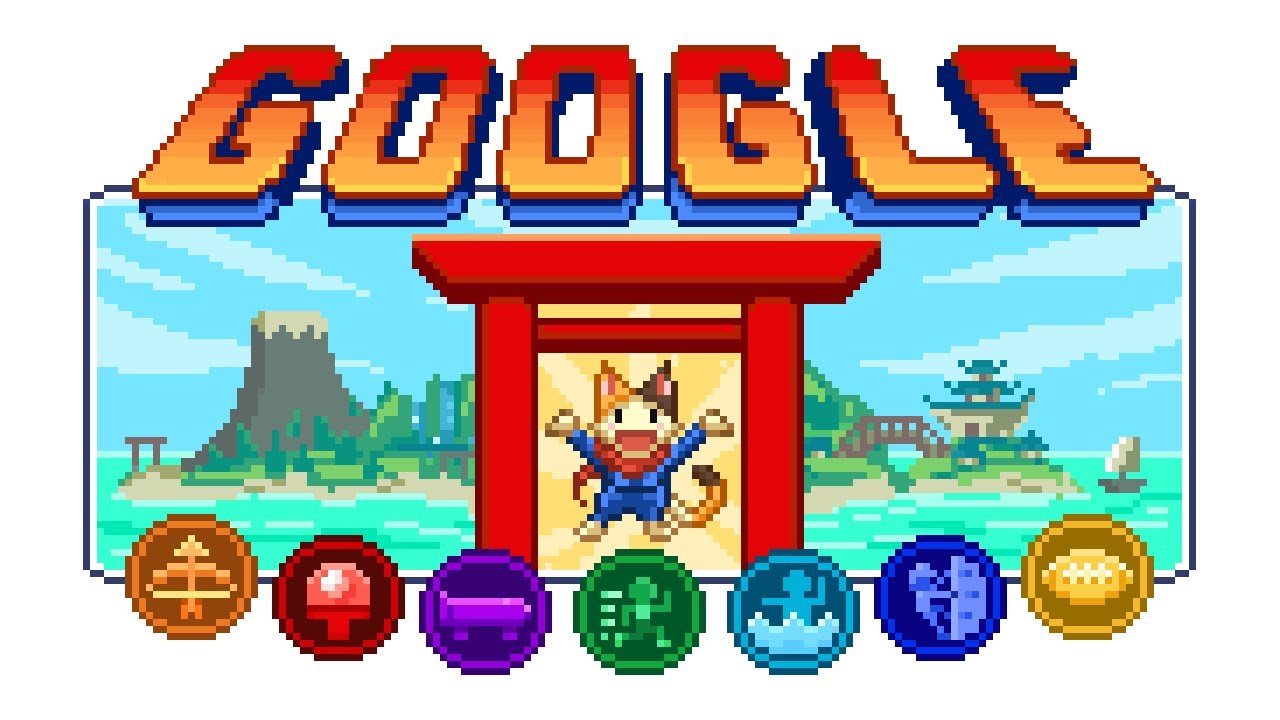 Participate in Doodle Champion Island Games as Lucky and carry out various tasks. This sports-themed role-playing game can be found on Google's official games list. Lucky wants to compete with the Champions, seven powerful athletes who are the best in their respective fields. These fields include Table Tennis, Skateboarding,
Archery, Rugby, Artistic Swimming, Climbing, Marathon.
It's not easy to achieve victory when competing with legendary figures. But trust in yourself! Use your abilities to succeed in each challenge. You can obtain seven holy scrolls by defeating seven other athletes. Lucky can pick his or her team color from four options: red, blue, green, or yellow. Assist the chosen team in scoring more points by playing the minigame and racking up points yourself. When the final scoreboard for the Champion Island Game is tallied, the winner is the team with the most points. When you win, you can finally see the cherry tree in all its blooming glory and grant the wishes of the good people of Island Champion.
Feature
See the beautiful landscape of Japan with its harmonious color and sound composition.
Old-fashioned 16-bit graphics with blocky elements.
There are many sports you can participate in.
Similar games
Join and challenge yourself with the following Google Games:
How to play
Move: WASD or arrow keys

Action: space bar