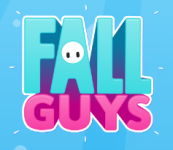 Join the arena in Fall Guys and run nonstop. Your objective is to reach the finish line while running, jumping, and surfing to overcome unruly opponents. After crossing the finish line, you will be able to continue playing on the subsequent screen. A game will have approximately four to five randomly selected levels. The winner will be the first person to cross the finish line. Compete immediately with more than sixty other players!
Conquer challenging obstacles and determine how many remain. Attempt to eliminate as many adversaries as possible. Beans with character graphics are beautiful and colorful. In addition, the game features a bright, bursting sound that contributes to its rapid pace. It all depends on your ability to win!
Similar games
If you already enjoy Fall Guys, why not try other games such as:
How to play
Use the arrow keys and the space bar to play.