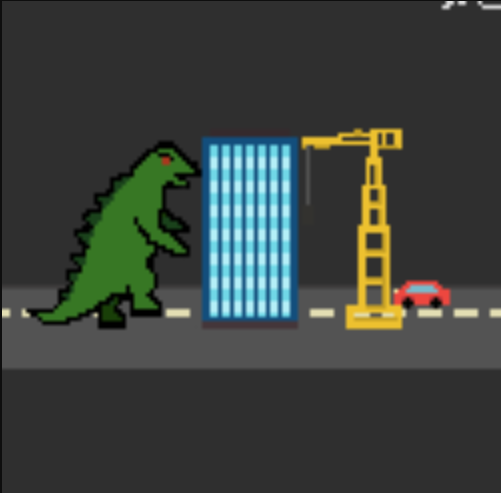 Godzilla Run is a variant of Dinosaur Game. The goal remains the same: run and survive as long as possible. Your mission is to direct Godzilla to jump over tall buildings. Godzilla needs to overtake all of the cars on the side of the road and get out of the city at night. However, escaping the endless city is nearly impossible.
Through precise jumping and jumping movements, you can practice perseverance and clarity. Accurate jumps allow you to avoid destroying buildings while also saving lives. If you fail, try again! In order to achieve great results, you must possess the necessary skills. Godzilla Run becomes even more interesting with new graphics and characters, ranging from T-Rex to Godzilla. What is the maximum possible score?
Similar games
Dinosaur games have been popular for a very long time. You can refer to games such as:
How to play
Press SPACEBAR to start the game. Use the up and down arrow keys to control Godzilla.