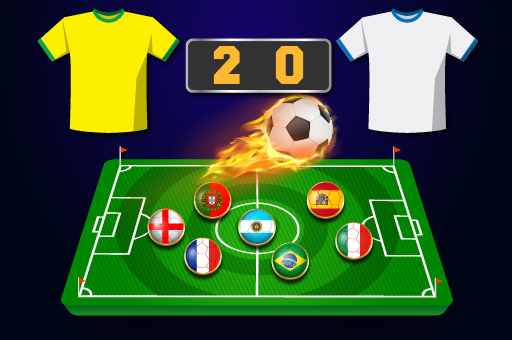 Take on the challenge of Soccer Caps League. What is your best score? This is not an easy game, but if you're looking for entertainment, look no further. The first step in this game, as in any soccer game, is to select your team from among the 36 available. Each match is only 60 seconds long, increasing the intensity and tension. Football is like a game of chess in that it's both fun and strategic.
Participate in the World Cup from the comfort of your couch. Fight fiercely and generate an atmosphere of frenzy in this game. In addition, you should also try more in Monster Soccer 3D and Penalty Champs 22.
How to play
To adjust the direction or shooting power, tap the cap/player.