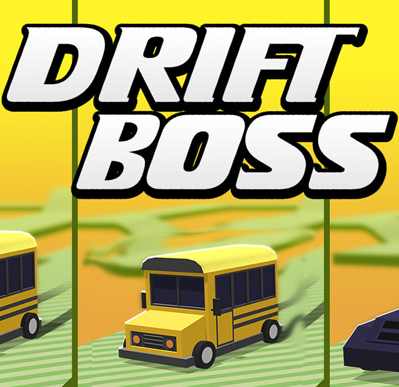 Drift Boss is a game with unique and appealing gameplay that takes the form of a drift car racing on an endless platform. Players will drive the car as fast as they can while keeping it on the right track. If you wait too long to make a turn, you'll end up in a pit of despair. Drift Boss becomes more difficult as you progress, with the tiles becoming narrower and a jump ramp or bottom pit appearing a few times on the zigzag path.
It's a huge plus for Drift Boss that the vehicle's speed never increases. That's how most games get their challenging and interesting perspectives. Drift Boss's main draw is the various power-ups you can acquire and use in the game. Coin Rush, Car Insurance, and Double Points are the game's three available boosters at the moment. All available bonuses will be made available at once upon initial game loading. That way, you can compare your options and pick the one that works best for you.
Don't forget to check out other games that are compatible with your platform, such as Highway Racer 3D and Slope Unblocked.
How to play
Intuitive controls, such as tapping and holding for a right turn and releasing for a left one.
Reward
Every 24 hours, the game rewards players with bonuses such as extra coins and boosters. This contributes to the long-term viability of the player base because you are rewarded for playing the game every day.
This is an in-game reward system that appears at random throughout the game session.