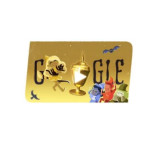 Join the journey to collect candy in the game Halloween - Global Candy Cup. There are four distinct coloured witches, each representing a team, competing to collect the most candies before Halloween ends. Blue, Red, Yellow, and Green are the four witches you encounter. Each witch has unique traits. Choose your team and be prepared to play hard.
You must gather candies by playing a simple yet addictive game in which your team's overall score is calculated and the winning team is proclaimed at the end of the game. Candies are also used to power spells that the player might use to gain an advantage over his opponents. Take care to avoid obstacles and candy spills. You can play Magic Cat Academy 2 games on the same topic.
How to play
Use Space button to play.